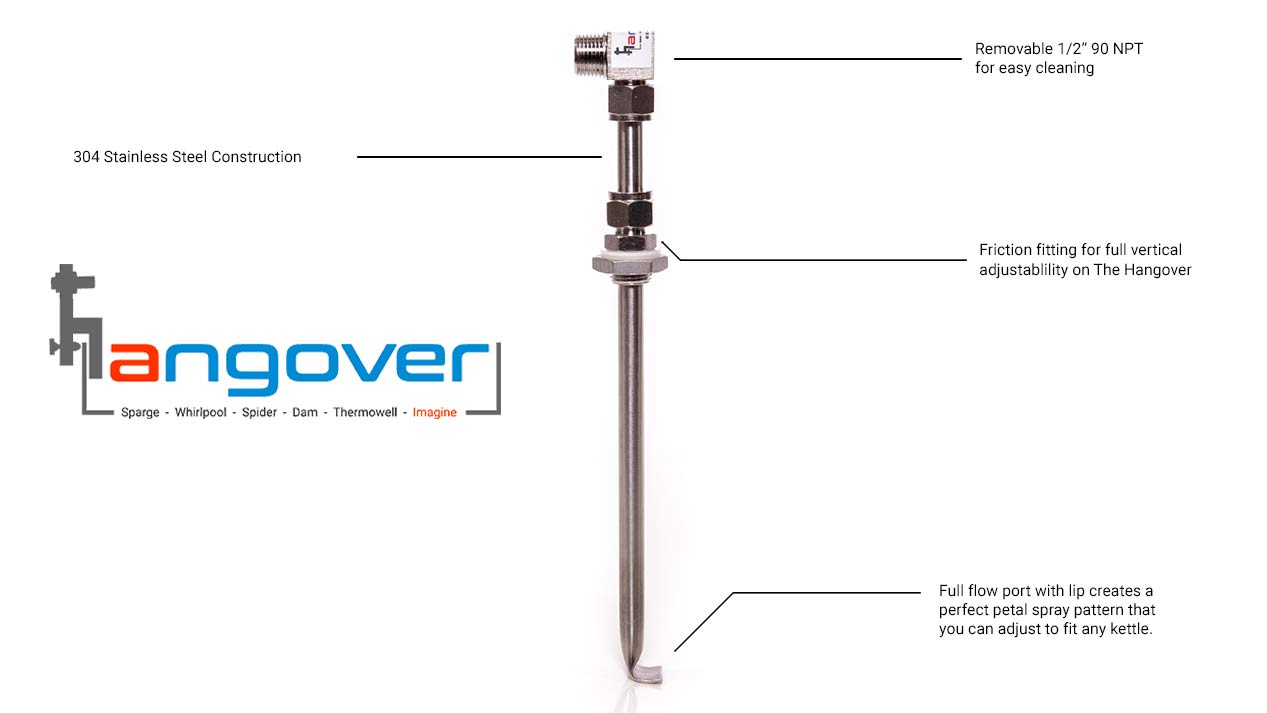 When taking the leap to all grain brewing, sparging becomes an inevitable part of your brew day. The sparge is an age old old process of rinsing your grain after the mash to obtain the highest concentration of sugars in your wort and is an important factor in maximizing brewhouse efficiency.
Throughout history, homebrewers have attempted all kinds of imaginative ways to effectively keep the recommended inch of water over their mash during this process. From hoses attached with duct tape to expensive upgrades to their mash tuns, solving this issue has always been up to the brewers imagination or their wallet.
Check Out our Sparge Arm
Now, with the help of a sparge arm for the Hangover®, the sparging process is safely secured, easy, and repeatable. No worries of falling hoses or hot wort spraying all over your brewery (or you), and no regrets when upgrading to a larger tun. Our sparge arms are easy to move around and adapt to just about any size vessel.
Made from 100% certified safe Stainless Steel, our fully adjustable sparge arms will last for years. Each arm comes complete with easily removable fittings, so unlike many other arms, ours are easy to clean with few simple strokes of a brush. Rinse and repeat, you will love this addition to your brewery!